When P&C insurers consider the future of claims operations, most envision digital technologies playing a dominant role. Although digital transformation is ongoing and necessary in claims departments, there will always be a need for human touch, especially for more complex claims. Indeed, to successfully manage claims and improve the customer experience, insurers will have to combine technology and talent.
Finding the balance between technological tools such as artificial intelligence and human skills will force insurers to think more strategically about their claims operations and how they deploy their resources. Terms such as "claims automation" and "contactless claims" tend to scare claims teams into fear that their jobs will be cut. Insurers must not give free rein to the imagination of their teams during digital transformation projects. Digital technology, artificial intelligence (AI), machine learning and advanced analytics are useful ways to increase efficiency and augment, not replace, human involvement in the claims process .
Mix traditional and digital in complaints
Currently, there are four typical modes of handling claims. P&C insurers may use some or even all of these elements, depending on the type of claim.
Automatique: An automated claims model works in conjunction with parametric or episodic insurance policies, which are triggered by a defined set of conditions and may not even require a claim.
To cross: A pass-through model is a low-contact claims handling method that typically uses a digital first notice of loss (FNOL) for simple property damage and applies AI to filter fraud claims.
Self service: A self-service claims model uses a digital ecosystem for FNOL and connects claimants to adjusters.
Traditional: A traditional claims model uses a call center for claims intake and refers claims within the carrier's organization, which assigns a claims adjuster.
In general, the simpler and more straightforward a claim, the better suited it is to digital models. There is no way to eliminate human involvement from complex claims. Technology can help capture data and assess complex claims, but ultimately experienced claims professionals are needed to achieve the best results.
Impact of AI
So where can technology make a difference in claims? Artificial intelligence can play a valuable role in critical claims management functions. Two of these functions are first notice of loss and direct processing. For example, carriers can use AI in FNOL operations, including setting up claims and automating the process of assigning experts. Similarly, in automotive claims, AI can integrate FNOL analysis with data from vehicle event recorders and assess claims for fraud prevention, litigation potential, and bodily injury screening, which adds complexity to property damage claims.
Another way AI can impact claims is through straight-through processing (STP) of low-complexity property damage claims. For example, AI can integrate STP photo estimating with loss estimating software. Additionally, carriers can use AI to automate document indexing and assignment to reduce manual costs, especially for low-severity, high-frequency auto and property claims.
A paradigm shift
In claims, a paradigm shift is occurring that requires the integration of technology and teams of people. These components work together to reduce costs, allowing greater focus on the customer claims experience. The elements of this new paradigm in claims are:
Eliminate waste or unnecessary tasks. Cost and time are spent, often unnecessarily, on the desk versus field tuning and unnecessary auto or building inspections. STP can make the difference by eliminating unnecessary steps.
Focus more on customer experience when it comes to claims. Using technology to free up claims management teams to improve every customer's experience is a critical step in attracting and retaining customers. Useful tools include customer experience training for adjusters and claims investigations.
Multi-channel loss report. P&C insurers can improve their communications with their customers by offering multiple ways to interact with the claims team. These can include call center, SMS, email and chat.
Better management control. Claims monitoring designed to handle all claims inevitably wastes resources. A better monitoring strategy that can scale to respond to a higher volume of complaints is to use technology and exception reviews. Instead of manually overseeing each claim, technology can analyze and flag claims that need further investigation, allowing carriers to train and coach their executives to be even more effective claims handlers.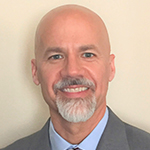 While technology and people will clearly play a vital role in claims in the future, it is less clear how the insurance industry will recruit more talent for claims positions. A significant number of baby boomers will be retiring in the years to come. The industry has an opportunity to make claims careers more attractive to talent already comfortable with digital technologies while continuing to think strategically about how they deploy their resources and seek out partners to maximize the ability to their teams to improve the customer experience.
Richard Vonesh is a senior management consultant in the carrier practice of The Nolan Company, a ReSource Pro firm specializing in strategy, operations and technology for insurance carriers.
The opinions expressed here are those of the author.
Related: